Berges has been a leader in new home construction since 2000. Known for our expertise in building high performance homes, the Berges team focuses on the details that matter. Our homes include superior air tightness, energy recovery ventilation, attention to southern exposure, and most all types of insulation. We incorporate practical techniques into modern design to create homes that are beautiful and innovative.
Matt Berges
Owner
Developer, builder and Cleveland resident, Matt Berges is best known for his work building low energy homes and effectively raising the bar on efficiency and green standards in both new construction and renovations. Matt engages and empowers his customers to be more conscientious about energy usage and air quality issues. His portfolio includes the prominent Butler Nissen home in Ambler Heights; and many other signature homes in Cleveland Heights, Shaker, Brecksville, Rocky River, and Cleveland. Matt is currently injecting his passion for low energy homes into his own Cleveland neighborhood, Duck Island where he hopes to make it the most energy efficient neighborhood in the country.
Mike Wilmot
Project Manager
mike@bergesllc.com
Annie McNally Dienes
Operations Manager
annie@bergesllc.com
Leona Oani
Assistant Project Manager
Interior Designer
leona@bergesllc.com
Tim McDonough
Construction Manager
tim@bergesllc.com
Tammy Gregg
Administrative Assistant
workrequests@bergesllc.com
Sophie Wilmot
Administrative Assistant
office@bergesllc.com
Check out "Mission Possible: The future of Downtown Cleveland is strong" from WKYC featuring Duck Island here.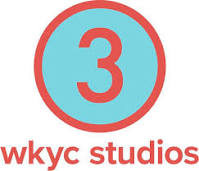 Featured In These Publications